Photo: ©2016 Stephan Holding
All Donations are tax deductible through our 501(C)3 non-profit sponsor "From the Heart Productions"
The Hawaiian Bluesman
In late 2012 Willie created a life long dream of his to have his own music festival that was rooted in the music of the blues. We started to document the creation of this event and immediately witnessed the transformation of Willie K into the Hawaiian Bluesman. From an outside perspective it was a convergence of all these musical languages that Willie fluently speaks finally finding their root. This period was fascinating as so many great musicians and rock stars were coming to Maui to not only see him perform but to jam with him. We started to ask the question why? What is the musical connection? Who is Willie K? Who is the Hawaiian Bluesman? We started interviewing artists, filming in the studio, filming Willie's performances and talking a lot about the blues of the early 1900's. Willie, a pure Hawaiian man, could here things in these early blues songs, in tunings, in structure that was distinctly from a Hawaiian influence. This was not only the beginning of the Hawaiian Bluesman movie, but also the discovery of how deeply responsible Hawaii was for influencing the sound of what we know as the blues today. Responsible during the late 1800's, a pivotal time in Hawaii history when the Hawaiian monarchy was being illegally overthrown, a time when Hawaii was singing the blues…
Join us as and become part of this amazing film about legendary Hawaiian musician Willie K, The Hawaiian Bluesman.
If you are interested in becoming an equity investor and member of this team please contact us.
Hawaiian Bluesman LLC is eligible for the State of Hawai'i's 20-25% Motion Picture, Digital Media & Film Production Rebate – Act 88/89.  (Which we can pass on to our investors at a $200,000 spend)

Hawaiian Bluesman LLC has enacted Domestic Film Production Incentive Program – Section 181 and has grandfathered this into our film. Which is a 100% write-off to passive income, which we can offer to our equity investors.

We have partnered with a 501(c)3 non-profit (From the Heart Productions) that helps fund indiginous independent films and can offer a tax deductable write-off for any amount of donation.

The producers have already secured a screening of Hawaiian Bluesman at Fest Forums in Santa Barbara in November of 2017. This will put the film in front of film industry leaders and over 400 music and film festival producers from around the glob

e.
We will showcase this film to domestic and international film and music festivals during the 2018 year.
MAKE A TAX DEDUCTIBLE DONATION TO OUR FILM
All Donations are tax deductible through our 501(C)3 non-profit sponsor "From the Heart Productions"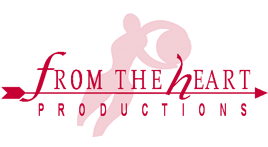 From the Heart Productions has made it possible for us to accept donations to help fund our film. From The Heart continues its mission to encourage and bring to fruition unique projects with compelling stories that might otherwise have never been made
As a 501(c)3 non-profit, From The Heart Productions has since 1993 successfully helped filmmakers get the money they need to produce their projects. From the Heart Productions is proud to have been awarded this Badge by GreatNonProfits.org for being a 2016 Top-Rated Non-Profit!